Symptom
When uninstalling the ESE Agent, a window is displayed stating that several seemingly unrelated applications need to be closed first.
Example: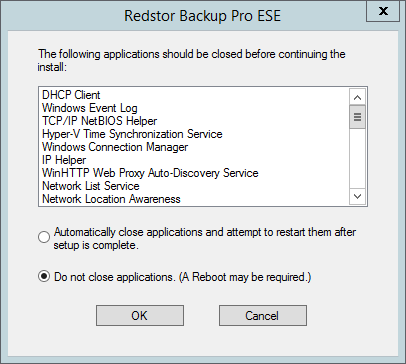 Cause
Implicit dependencies exist between the Agent and the ability to display related events within the Event Viewer.
Solution
Click Cancel and close the Event Viewer before uninstalling the Agent.